Welcome to Bowls Mount Maunganui
Located only minutes from Downtown Mount and one of the country's most popular beach and holiday locations Bowls Mt Maunganui is the ideal club for bowlers of all levels, boasting two grass and one artificial green, with plans underway to cover the artificial green, enabling our members and casual bowlers to enjoy their bowls all year round.
In conjunction with Club Mt Maunganui bowlers have access to a licensed restaurant and bar, gaming and TAB facilities, snooker and pool tables and other indoor activities for their enjoyment.
From bowlers who enjoy twilight bowls or a roll up on club days, to those who wish to play competitively at the highest level, Bowls Mt Maunganui caters for all your bowling needs.  
Summerset National Fours 2nd March 2020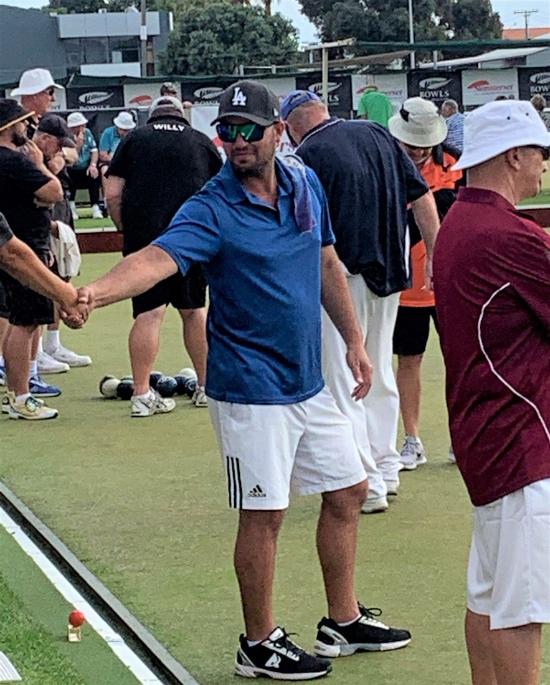 This event was concluded yesterday and was a resounding success both for Bowls New Zealand, for our Club and Club Mount Maunganui..  This was due in no small measure to the efforts of our volunteers, some being at the club from 7.00am to 8.00pm daily and others fulfilling necessary roles during the day.  To you all we extend grateful thanks, you know who you are.  We believe that Bowls New Zealand  was so impressed with the facilities and organisation that it may not be too long before we are invited to be headquarters once again.
A comment from a competing team has been received as follows.
Having just played the Nationals at your club we just want to say what wonderful facilities you have. We must also mention the restaurant staff, the most amazing personalities so helpful, pleasant and very friendly. The variety of food was outstanding, lunches and buffet.
It made for a wonderful experience.Well done to you all for a wonderful Nationals.
Nina Sarah Robyn and Kay xx.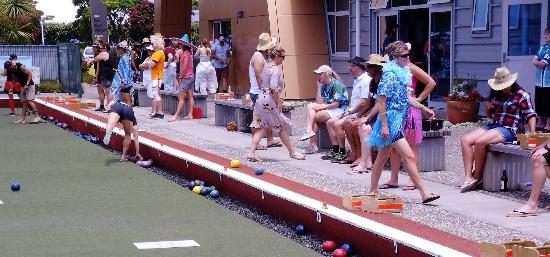 Corporate Events, Greens Hire and Casual Bowls

We have greens available for hire, to cater for all your Corporate Events, Staff and Christmas Functions, and Team Building along with fun days with your family, friends or workmates.
In conjunction with Club Mt Maunganui, we provide a full range of services to satisfy all your needs including Green and Bowls Hire, Licensed Bar, Snacks and a fully licensed restaurant.
For further information check out, Greens Hire, contact us or phone 07 5753838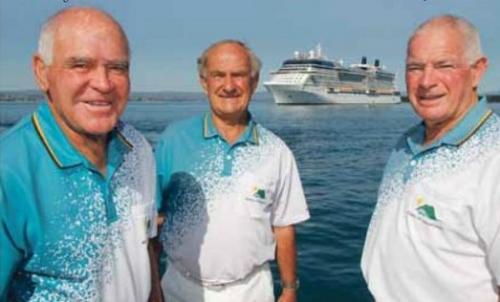 We Welcome Visitors from "All around the World"

Every year we host overseas visitors, who visit our shores whilst enjoying a cruise around New Zealand. As part of their time at the Mount, some of those visitors enjoy the camaraderie and fellowship of our club members.
We also host visitors for our well supported Annual Rugby Tournament, Teachers Games, Blind Bowls, RSA and Chartered Club Tournaments.   
Twilight Bowls
If you are interested in playing Twilight Bowls check it out here.
Support those who Support Us: