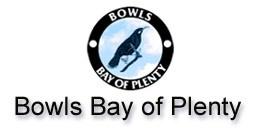 Bowls Bay of Plenty (Inc) is responsible for the administration of our game within the region.They are responsible for organizing Centre Events as detailed in their Official Handbook each year. Hand books are available from the club at the beginning of each season.
BOP Board 2018 - 2019
Geoff Tuckey - President
Ross Harvey - Vice President
John Foreman (Whakatane), Derek Kendall (Edgecumbe) and Kevin Maxfield (Mount Maunganui), Ross Harvey (Omokoroa), Ian Newland (Mount Maunganui), Diane Smith (Arawa) Graham Skellern (Tauranga)  - Board Members.
Centre Events
Centre events, excluding  Champion of Champions, Baywide and Bowls3Five, will be "open" events, i.e. there will be no restriction on composite teams and the involvement of Bowls NZ affiliated players from outside the BOP.
As the 2018-19 Centre Handbook has already been printed obviously the forms and references in the Conditions of Play in the book will be inaccurate.
The reference to "abridged" in the online Conditions of Play indicates it is a reduced set of conditions covering the main points associated with the event. The complete conditions of play are available in Regulations 16 and 17 of the BOP Regulations. They are being proof read currently and will be posted online under "About Us"  when that process has been completed.
For further information visit their website www.bowlsbop.co.nz
Support those who Support Us: